Fun Times at Sun
I will never forget the day I learned that I had won a job at Sun Microsystems back in 1994. I had been trying to get in there for several years, following fellow TRW employee Chuck Otts. He regaled me with tales of the wonderful company, which at the time was just on the verge of becoming a household name. I had interviewed with Southern Area chief systems engineer Dave Edstrom and his sidekick Dennis Govoni, who each gave me a fairly grueling technical interview. When my new boss, Sue Walls, left a message on my answering machine that she was very interested in hiring me, I was ecstatic and jumped up and down screaming in my apartment.
I was a systems engineer ("SE") at Sun, which was a technical expert in the sales group. It requires an unusual mixture of skills: you have to be very technical yet articulate enough to talk to different levels of a customer's organization, from the low-level techies to the CIO. Eventually, I became a Principal Engineer, an elite, peer-reviewed position in which I had some significant influence on Sun's hardware products. All told, I was with Sun for 16 years, all the way until its unfortunate end on January 27, 2010.
Sun's unoffical motto was "kick ass and have fun", and we did. Working hard and playing hard was all part of the wonderful ethos at Sun Microsystems. You know how some people complain that they never recognized the "good times" when they were having them? We never had that problem, and always knew that our time at Sun would be the most special of our careers.
| | |
| --- | --- |
| See the Sun Photos | Watch the Sun SE Video |
Practical Jokes
At Sun, April Fool's Day was the only truly global religious holiday and Sun employees were recognized far and wide as the greatest corporate pranksters in the world. I am lucky enough to be good friends with Dave Edstrom, who spent many years as the Chief Technologist for Sun's Southern Area sales force, before moving on to several other top spots at Sun. But in my mind, Dave's most prestigious title was Chief Prankster, and I was happy to help him out. Here are some highlights of the goofs we pulled over the years.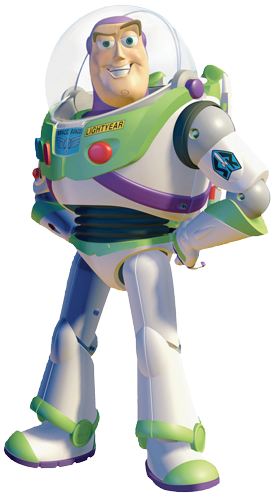 My buddy Terry Mayer was in need of a good whacking, having helped to play a good joke on me involving a banquet, a gold watch, and the untimely demise of a poor sap named Gerald Stanley. So some kidnappers and I had a whole lot of fun with him soon after Sun provided the computing muscle behind Pixar's Toy Story.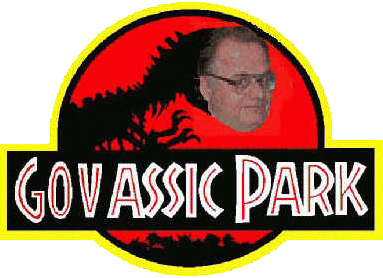 The classic McLean office goof against our senior network engineer while he was in California for two weeks. The prank was accentuated by the ingenious real-time video feed set up by fellow prankster Neil Pierson (remember, there was no video on the web in 1997!). We thought it couldn't get any better than this until we concocted ....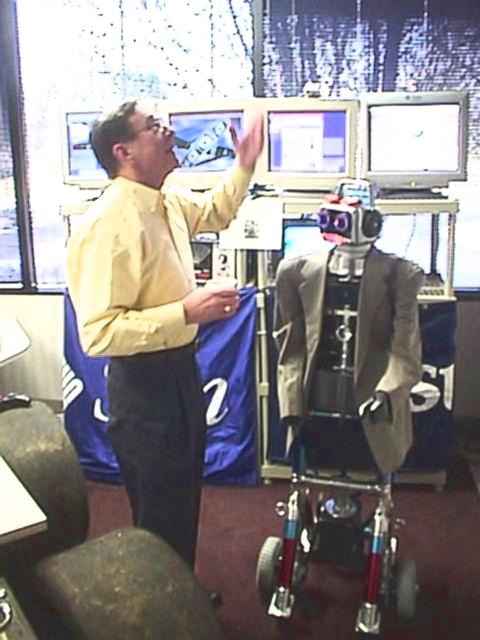 We pulled off the Sun Microsystems April Fool's Day Prank of the Year for 2001 against our Southern Area sales vice president, Gary Grimes. This one prompted a call to me from someone in Sun's external communications department, who got an inquiry from a major news outlet wondering if this prank was a serious comment by employees on Sun's recently-announced SunONE platform.
SunRise Club
SunRise Club was something everyone in the sales organization aspired to. It was awarded to every sales person who made his or her sales quota for the year and to a handful of systems engineers like me who were chosen by their management to go. It was a three-day blow-out party with all expenses paid in some exotic part of the world, and every other year it was held in Hawaii.
I was fortunate enough to be selected in 1995 and my friend Katie May and I headed to the Hilton Waikoloa Village on Oahu for the official party, which included a formal ball and a special Sun-only concert by Gladys Knight. Katie and I followed up our stay in Kona with a few days in Kauai, where we hiked the Na Pali Coast and enjoyed a relaxing week exploring the beaches.
I qualified for Club two more times while at Sun, but 1995 in Kona was by far the best and most extravagant.
| | |
| --- | --- |
| See the SunRise Club 1995 Photos | Watch the SunRise Club 1995 Video |